Discover more from Arizona Agenda
Insightful. Necessary. Witty. The Arizona Agenda is reported and written by two Arizona political junkies who explain politics and government to non-junkies.
Over 9,000 subscribers
Republicans threw too much stuff into the state budget this year. It could change the legislature forever.
Over the past decade or more, state lawmakers added non-budget policies into the budget, stretching the Arizona Constitution. It wasn't always done this way, but it became a practical necessity.
For decades, Arizona lawmakers have crafted massive budget packages that pack in unrelated bills in an attempt to coerce lawmakers into voting for policies they wouldn't otherwise support. 
There have long been warning signs that the process violates the Arizona Constitution. 
But as Republican majorities have grown slimmer in the past decade, legislative leaders have consistently bloated budget bills with more and more non-budget policies in an attempt to entice budget holdouts by adding their pet priorities to the budget.  
This year, lawmakers might have flown too close to the sun.
Education groups and the City of Phoenix separately sued the legislature over this year's budget with the same claim: Lawmakers violated the Arizona Constitution's requirement that all bills "shall embrace but one subject … (which) shall be expressed in the title."
​​A Maricopa County Superior Court judge agreed with education groups, delivering a sweeping ruling this week that could force lawmakers to dramatically alter the way they craft budgets and bring about one of the most significant reforms the body has seen in decades.
Lawmakers appealed to the Arizona Supreme Court, which refused Wednesday to issue a temporary injunction against the lower court ruling but promised to hear the question quickly. Meanwhile, Phoenix is still awaiting a ruling in its case. 
While the ruling relates to a handful of specific policies passed in the 2021 budget —including mask and vaccine mandates in schools, the authority of the secretary of state, a special audit-related committee — the implications could stretch far beyond.
If the ruling stands, "it really will bring the most significant cultural change to the legislature, probably since AZScam1," Stan Barnes, a former Republican lawmaker and longtime lobbyist, said.
This year was the high point of budget-packing, according to people who have served and worked at the legislature for decades. Several said the budget included a ton of policy items that, at best, skirted the line of relating to the budget.
"Somewhere in the last at least 10 years, people started to figure out that you could load up (the budget), kind of like a loaded baked potato," longtime lobbyist Barry Aarons said. "We put in a lot of ingredients and additives that are not related, and it makes everything feel better in the totality of it."
For some, it was the latest step in a budget process gradually straying further and further from its constitutional bounds. To others, it was an anomaly born of necessity.
"There are 48 people with veto power, essentially, on the budget," Republican state Sen. J.D. Mesnard said. To pass a budget without Democratic support, Republicans must keep every lawmaker on board — and that means including their priorities, even if they have nothing to do with the budget. 
These days, the budget comes as a general appropriations bill, called the feed bill, and about 10 additional budget reconciliation bills, or BRBs, for subjects like education, criminal justice and the environment. But it hasn't always been this way.
A host of non-budget provisions ended up in this year's budget BRBs, including but not limited to: 
A law designed to neuter Phoenix's Office of Accountability and Transparency, which will review police misconduct and bar police or family of police from serving on staff. A provision tucked into the budget states that only police can review and discipline other police.

A provision that makes it more difficult to get ahold of police body camera footage, putting massive restrictions on the footage after the wave of protests against police killing unarmed Black men last summer and growing movements toward accountability in policing. 

A requirement that the Arizona Department of Game and Fish to try to sign anyone up to vote who applies for a hunting or fishing license (not exactly traditional liberal pastimes) in the budget procedures BRB. 

Several other requirements for election policy in the budget procedures BRB, including ballot fraud countermeasures and limiting the secretary of state's authority to defend state election laws.
We're government nerds who love showing the big picture behind the headlines. That way, we can help you learn how the sausage gets made and how that affects you. If you're enjoying our reporting, please pay to subscribe. It keeps us going, and it's only $7 per month.
Slim margins make for extraneous budget items
Mesnard, who used to be speaker of the House and has held out his vote on the budget in the past, said he sees this year as an outlier in the budget process. There are always items that could go either way, but it's a fine line between a budget issue and a non-budget one, he said.
He voted against his party's budget in 2019 because of a federal tax conformity disagreement. But the Republican majority had a wider margin then, and if he'd have been the deciding vote, it would've been a different outcome.
"But I wasn't. I was expendable. I was expended," he said.
Republican state Sen. Paul Boyer also held out on the 2019 budget — to force a vote on a separate bill related to lawsuits over child sexual abuse. He doesn't approve of all the non-budget policy thrown into the budget, but saw his issue in 2019 as different, since it wasn't in a budget bill.
"I hate to say it, but maybe some of my colleagues looked to what I did in 2019. … I might have been their Bette Midler, their wind beneath their wings," he laughed.
Boyer thought the amount of non-budget policy in this year's budget went too far. He found it especially egregious when failed bills showed up later in the budget. He still voted in favor of the budget. He said he knew they would get sued — and he hopes the legislature loses. It'd make a cleaner process with more public input and transparency.
Mesnard doesn't see how the court ruling can stand. It's within the legislature's purview to create a budget. And even if some measures may be borderline, the tie should go to the legislature's discretion, he said.
"But I suppose if there was a year where it can be challenged, it would be this one," Mesnard said.
In addition to the tight vote count, longtime environmental lobbyist Sandy Bahr said the budget add-ons got worse this year because there was simply no one who stopped it in Republican leadership. You could pass a budget by bringing on moderate Democrats, but that is never treated like an option, she said. Instead, the legislature skewed further right to bring on the Republican majority. A close vote count did not make for a moderate session.
"Somebody has to say the emperor has no clothes. Somebody has to say, hey, this is a bit much. And there's no one to do that," she said.
There's one major drawback for the public when the budget is used as a vessel to house policy ideas: They can't have much of a say. Typically, the public weighs in primarily in committee hearings. But giant budget bills can hold all manner of policy changes, often advanced on short notice, and the public doesn't have a chance to digest or speak out.
Before there were BRBs, there were ORBs
The budget wasn't always a mash of dollar amounts and policies spread across a dozen bills. In the early 1980s, the budget was one bill, plus an additional "capital outlay bill."
By the late '80s, lawmakers started adding a handful of Omnibus Reconciliation Bills (ORBs) that resembled today's BRBs. 
In 2003, Democratic Gov. Janet Napolitano line-item vetoed 35 separate provisions in the four-bill budget package, and Republican legislative leaders took to court, saying she overstepped the power that the Arizona Constitution gave her to make line-item vetoes in budget bills by cutting from the ORBs.
The court never really decided that issue. Instead, justices pointed to lawmakers' use of the budget ORBs to logroll policies into the budget, saying while both sides "conspicuously avoided" mentioning it, the whole budget process was perhaps fatally flawed. 
"Any decision on our part holding that executive misuse of the veto power occurred under Article V would of necessity require that we simultaneously validate legislation which appears to conflict with the single subject rule of Article IV. There can be no virtue in that result," justices wrote.
The court said the problem with housing a multitude of disparate policies into one budget bill is that it gave Napolitano a Hobson's choice of vetoing the entire budget, or signing something she doesn't support. 
It's the exact same problem lawmakers face: Jamming unrelated stuff into the budget forces them to vote for policies they hate in order to pass a budget they otherwise like. That's why Arizona's founders banned it. 
Mike Braun, the longtime executive director of the Arizona Legislative Council, the team of lawyers who draft bills for lawmakers, said the warning from the Supreme Court dramatically changed the way his team crafted budget bills. 
"The court didn't rule that those were unconstitutional, but they sure gave a strong hint," he said. 
Their solution was to break the ORBs into many more pieces, each more narrowly focused on a single subject, giving birth to the dozen-bill budget packages that we see today. 
"The term 'single subject,' there's no bright line distinction. So that was the good-faith effort to get to single subject," he said. 
For nearly 20 years, nobody filed a lawsuit challenging that. The lawyers and lawmakers thought they had found a sweet spot of breaking the bills into enough pieces that each doesn't contain disparate subjects. 
That changed this year. 
A lot of attention in the lawsuits has been paid to the single-subject clause and that portion of the ruling. But the thing that's most stressing to Braun is actually the challenge to the short titles.
"People are underappreciating the importance of the title challenge," he said. "In the litigation, only the titles of the BRBs have been challenged. But all bills every year use that same form of title. If those BRB titles are defective, we've been doing titles that way for almost 30 years."
The big reason this year's budget is still in the news, and we're debating the finer points of it so many months later, is because someone actually sued over it. Some have lamented the process for years — particularly the Arizona Republic's conservative columnist, Robert Robb — but those laments didn't result in changes. A lawsuit could require changes.
"It's kind of like, you can be a bad boy if you want, until you get caught. And then once you get caught, it's going to be a problem," Aarons, the lobbyist with the baked potato metaphor, said.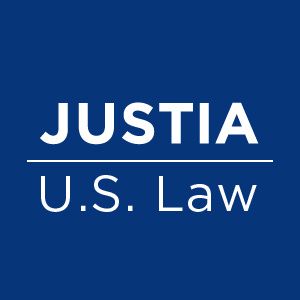 bit.ly
Article 4 Part 2 Section 13 - Subject and title of bills
Will the budget get cleaner, or weirder?
No matter how the courts decide on the issue, budget-making will likely never be the same.
If the Supreme Court strikes down the ruling, lawmakers will be emboldened to pull out all the stops in logrolling policies into the budget.
If the lower court ruling is upheld, next session looks markedly different. The vote counts will remain as close as they are now, but a tool will be missing from leadership's arsenal. Barnes, the lobbyist and former lawmaker, thinks losing that option will make passing a budget much tougher.
But it's all probably for the better, he said. If lawmakers strayed too far from the Constitution, it's time to rein it back in.
Aarons thinks it'll be a "seminal court decision" impacting the entire budget process in the long term and dictating what can be stuffed into a budget bill. It would bring some transparency back to budget-making, which he welcomes.
"I'm not sure it's a bad thing if that happened," he said.
Mesnard is dubious that a ruling changes the game completely. While he doesn't think the Arizona Supreme Court will uphold the lower court decision, there's a way around it even if they did: The legislature could just start tacking dollar amounts onto policy ideas and call them budget items.
"Attach a dollar. Attach a penny. I mean, what does it take, and who's going to play the judge?" Mesnard said. "Once you start going down that road, this is why I don't think the Supreme Court is gonna touch it, how can they be the judge over how the legislature budgets?"
Wanna tell your friends and colleagues about the ORBs you learned about today? Click the button below to share our journalism with others.
1
In 1991, seven sitting lawmakers were charged with corruption for accepting bribes. Michael Shahin at Arizona Capitol Television made a documentary about AZScam, now used to train current lawmakers. If you're unfamiliar with the scandal, it's a great place to get up to speed.